Stoneware Tumbler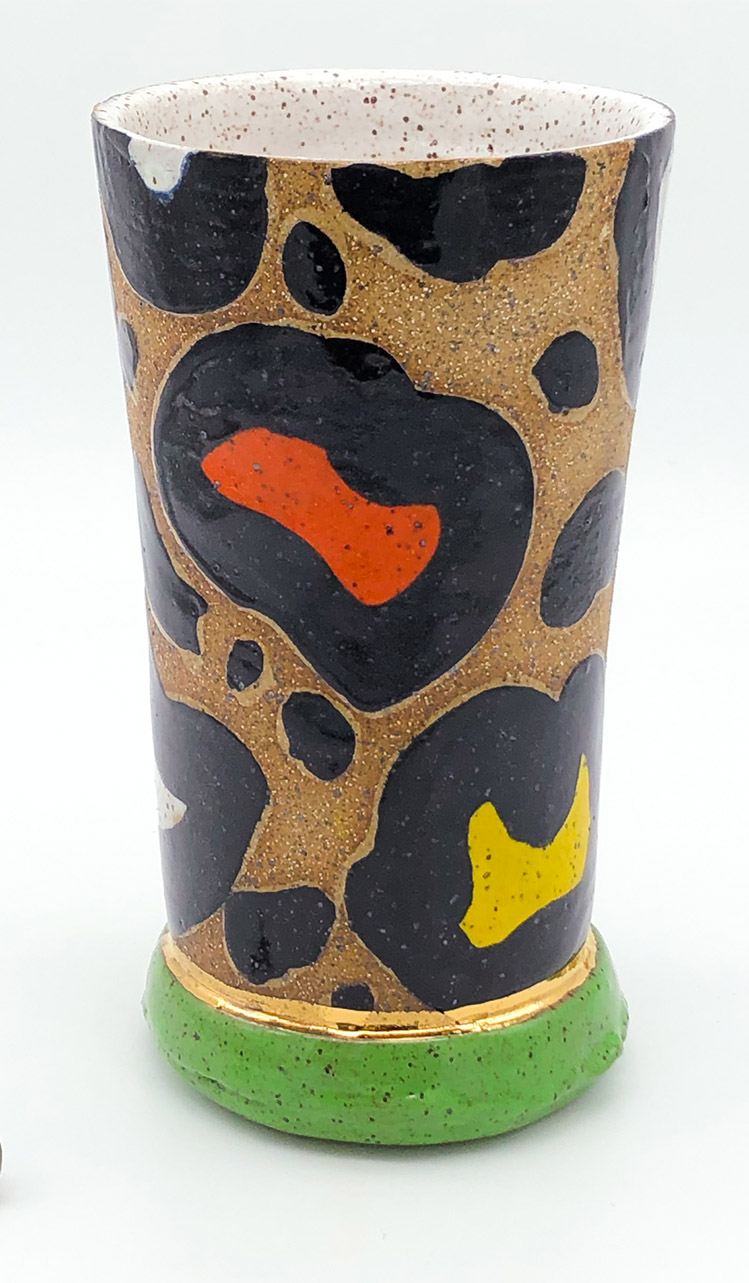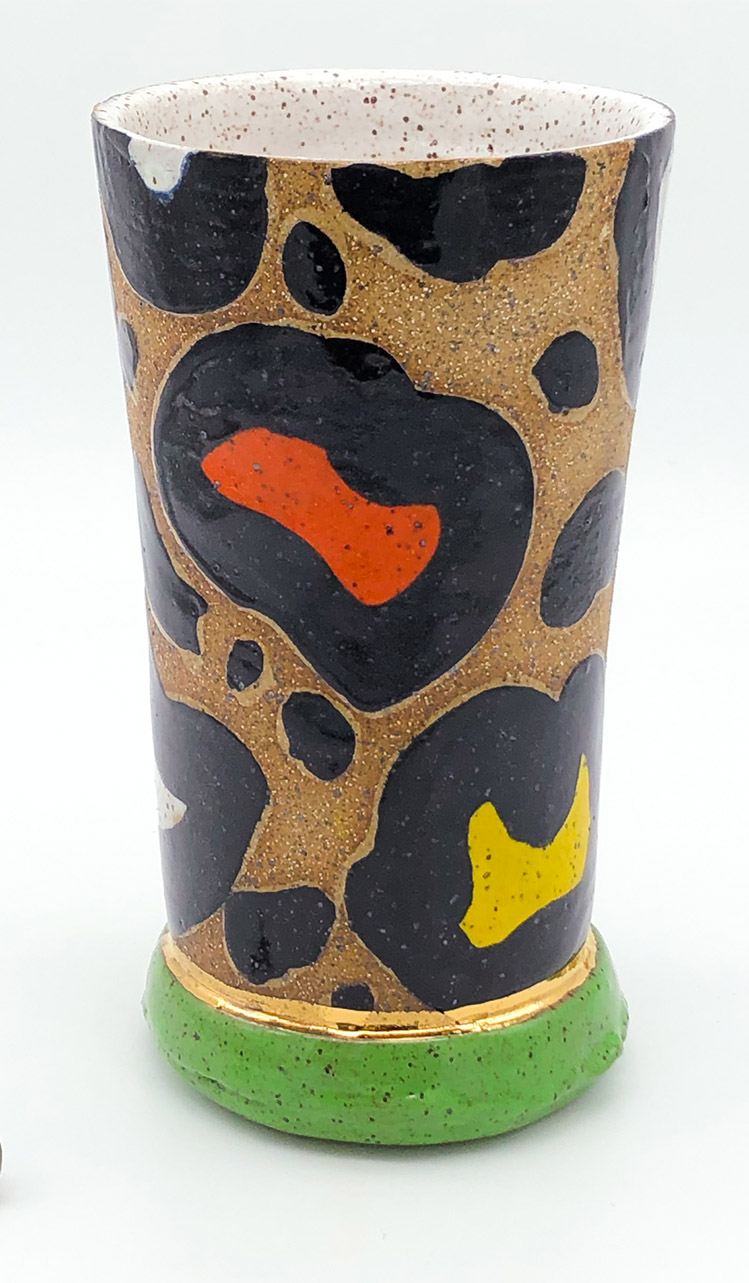 Stoneware Tumbler
This tumbler is made of speckled stoneware with multi-color accents, and an inner tube foot. There are variations in surface where the raw clay is textured (giving really nice grip to the cup) and glossy over the black and color shapes on the surface. There is a white liner glaze and gold luster around the foot for a nice finishing touch.
This is dishwasher safe, but hand washing is recommended for long term care.
Because of the gold luster, this item is not microwave safe.